We can accept the following types of cryptocurrencies directly: Tether USDT TRON TRC20 and Tether USDT ERC-20
Instagram USA IP. | September 2022 | 250+ subscribers | Fake mail from @mail.ru . | 2FA+reserve codes
DESCRIPTION ITEM
Instagram accounts are registered automatically.
Registered with the ip of USA countries.
When creating accounts, phones from different countries of the world were used!
Linked fake mail @mail.ru .
The account registration date is September 2022.
The account has 250+ subscribers (95% bots).
The profile is not filled in. An avatar can be uploaded on some accounts.
It is recommended to use pure proxies of the country of account registration.
Login:password:keys to the two-factor:5 backup codes.
any Instagram account can ask for confirmation by SMS when logging in or while working. This is considered normal. You can confirm it using your number or SMS activation services.
Two-factor authorization

is linked to the account.

If you are advanced and well versed, you can use your program to get the code from the two-factor.
You can also use backup codes that are attached in the format of accounts. There will be five 8-digit codes in the account format. I will attach a screenshot so that you know where to insert what.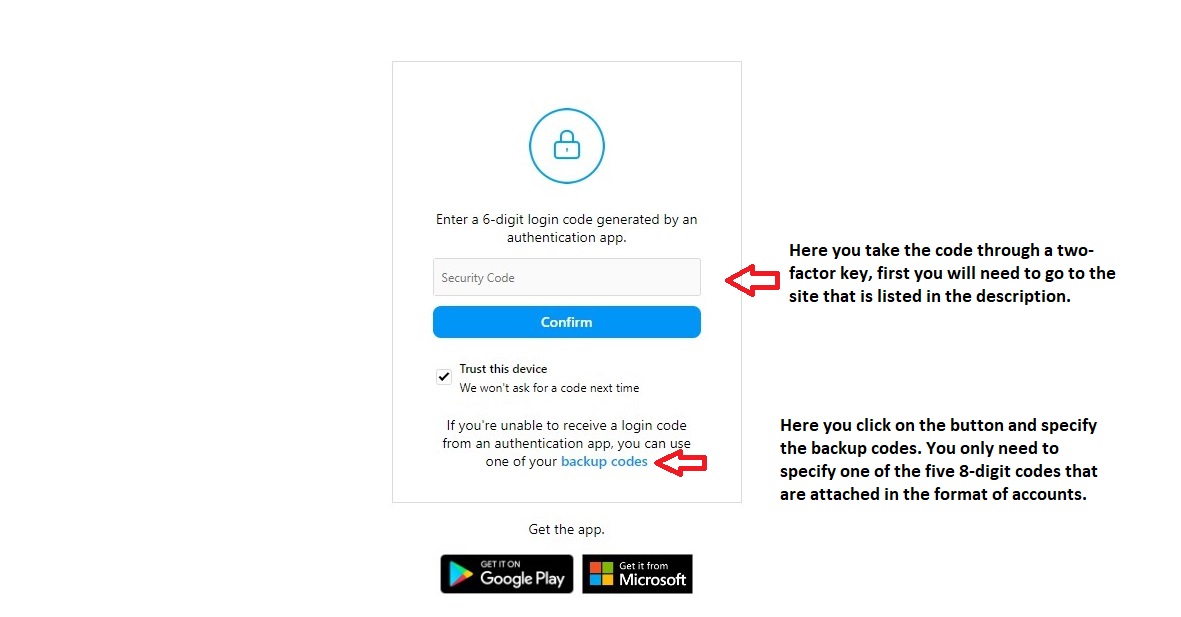 We will not change accounts or make refunds in the following cases:
1) Any changes to the data in the account! This means that your account is already yours and cannot be replaced or refunded in case of problems with your account.
2) You do not need to buy many accounts at once, buy 1 account for the test, if the account fits your tasks, then you can take as much as you want.
3) If you bought the product in our store, then you agree and have accepted our rules!